Whether you are starting a business or looking to improve your business, the Elkhorn Area Chamber of Commerce & Tourism Center will connect you to the resources you need.  We work with area organizations to help our local businesses achieve success.
The Chamber works closely with the City and County on business initiatives and we strive to keep our members and community current on what is happening in Elkhorn.
One of Elkhorn's earliest industries was band instrument manufacturing.  The city's two municipal business parks host a variety of industries; ranging from industrial to areas designated as office parks.  Business sites are available, and with our unique location offering easy access to major highways, it's no wonder new businesses are moving in, and existing businesses are expanding.
There are 44 acres remaining in the 300 acre Elkhorn Business Park with fully improved sites for commercial and light manufacturing businesses. Local electrical utility is available with economical rates.
Links
Available Business Park Properties
Walworth County Child & Family Resources
Community Development, Land Use, Zoning
Community Profile and Demographics
Walworth County Economic Development Alliance
Upper Iowa University - Elkhorn Campus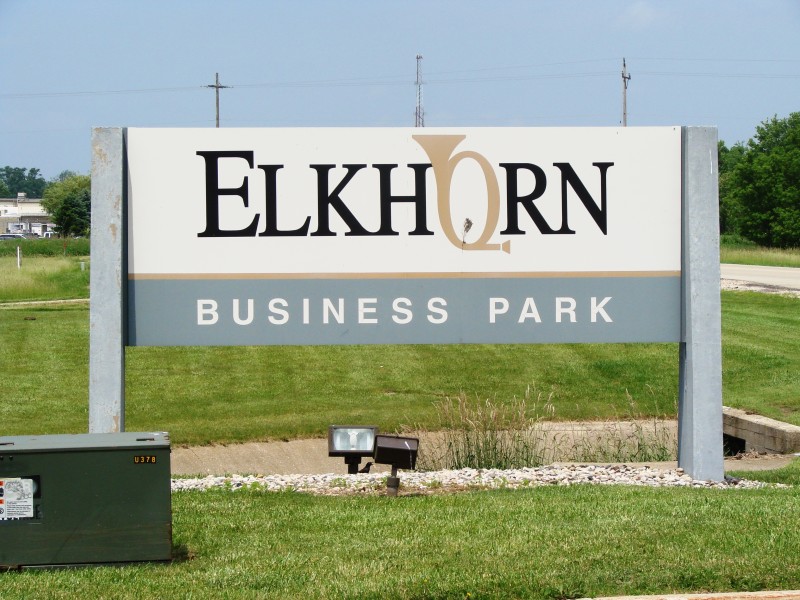 Elkhorn, WI is the county seat of Walworth County which is nearly equidistant from Chicago, Madison, Milwaukee and Rockford.
Gateway Technical College is adjacent to the Business Park giving you easy access to new graduates eager to join the workforce.
It's no surprise new businesses are moving in and existing businesses are expanding!